About college:
In consonance with the decision of the Management Council of University, sanction was accorded to establish a Faculty of Poultry Science under KVASU (Vide Order No. KVASU/DAR/Admin (2)/3557/13 dated 11-02-2014). Sanction was also accorded to establish a College of Avian Sciences and Management (CASM) and an Avian Research Station (ARS) at Thiruvazhamkunnu, Palakkad with different components. The notification on the formation of Faculty of Poultry Science and College of Avian Sciences and Management and Avian Research Station under the faculty was published in the Kerala Gazette on 27th October 2014 (Vol. III).The College of Avian Sciences and Management was established at Thiruvazhamkunnu, Palakkad district in 2014. The aim of the institution is providing quality education in all aspects related to poultry science so as to meet the increasing demand of skilled personnel required in the industry. The college is offering B.Sc. (Poultry Production and Business Management), a three year graduate programme from 2014 academic year onwards with a sanctioned intake of 45 students per year. The course is designed with the objectives of crafting human resource management professionals with technical knowledge in poultry production, developing entrepreneurial skills to unemployed youth and equipping youth with different facets of Poultry production and business management. The college also aims at conducting need based research in poultry farming for helping the farmers. An Avian Research station is also located in the campus which comprises of various poultry farms, feed mill, hatchery unit etc. for providing hands own training to the students and also to supply quality inputs to the poultry farmers.
The College is having the following six departments.
Sl No.

Name of Department

Faculty

Designation

1

Poultry Breeding and Genetics

Dr. Stella Cyriac

Mrs. Muneera V

Assistant Professor & Head (i/c)

Teaching Assistant

2

Poultry Nutrition

Dr Harikrishnan S

Assistant Professor & Head (i/c)

3

Poultry Production Management

Dr Harikrishnan S

Assistant Professor & Head (i/c)

Dr. Junaid N

Teaching Assistant

4

Avian Disease Management

Dr Vineetha P. G

Assistant Professor & Head (i/c)

5

Poultry Processing Technology

Dr. Prasoon S

Assistant Professor & Head (i/c)

6

Poultry Business and Entrepreneurship

Dr. Stella Cyriac

Assistant Professor & Head (i/c)

Mr. Muhammed Arsal T. K.

Teaching Assistant

Mr. Azhar T.

Teaching Assistant
List of Academic Programme
Undergraduate Programme:
1. BSc PPBM (Poultry Production and Business Management)
Student Amenities:
Informatics lab
College of Avian Sciences and Management is equipped with an Air conditioned computer lab with 27 computers with an LCD projector and high speed broadband connection to facilitate practical exposure on basic computer skills like MS word, MS excel, MS power point, browser, etc. and for accessing online resources for academic activities and knowledge building of the students. The lab is also equipped with bio-metric attendance system.
Seminar hall
A centralized air conditioned seminar hall with 150 seating capacity has been established for conducting seminars, conferences and similar events.
Laboratories
Five laboratories with modern equipment are established under the following departments for providing practical exposure to students:
Poultry Breeding and Genetics
Poultry Nutrition
Poultry Production Management
Avian Disease Management
Poultry Processing Technology
Academic Cell
The academic cell functioning in the college undertakes all the academic activities under BSc PPBM programme. Academic cell is responsible for the implementation of academic programmes under the strict regulations formulated by the university.
Conference Hall
A fully furnished conference hall is established for conducting meetings and conferences.
Placement Cell cum Counselling Centre
The Institute helps each student in exploring placement opportunities by inviting various companies for campus recruitment of students who are in the final year of the programme and are likely to graduate at the end of the academic year.The final placements are the results of very systematic interaction with the industry and continuous career counselling of the students. This helps the students in getting their 'dream' jobs, also assists the visiting placement companies in identifying the 'right' candidate for their organization.
Playground and recreation facilities
The college has adequate sports and games facilities to support the physical development of students. There is an outdoor multipurpose playground (70m×70m) for sports like football, cricket and athletics activities. Courts for volley ball (18m×9m) and shuttle badminton (13.4m×5.18m) are established for the students. An indoor area offers facilities for table tennis, caroms and chess. Sports accessoriesare also made available for students for the conduct of various sports activities like cricket, football, volley ball and athletics. The physical instructor guides the students in various sports activities. Students are actively participating in the inter collegiate and inter-agri sports meets every year.
Fitness Centre for students and faculty
A fitness centre, equipped with various modern equipment like multi gym, treadmill and weight lifting equipment, has been established in the campusto help the students and faculty for improving their physical health.
Students Canteen
A canteen with sufficient seating capacity is available in the campus which provides food to students and faculty at concessional rate. Canteen is also acting as student mess.
Ladies hostel
College of Avian Sciences and Management provide hostel facilities for girls within the campus itself. A matron and a resident tutor are residing in the hostel to take care of the students. The hostel is equipped with fully furnished rooms. The hostel has all the facilities like 24 hours electricity, water connection, security supervision, water purifiers for each floor, TV, newspaper and magazines, computer, refrigerator, induction cooker and mini incinerator.
Men's hostel
The College of Avian Sciences and Management has a well-furnished men's hostel with ample space for accommodation along with recreational facilities. The hostel building has facility to house 48 inmates. There are 14 rooms of which 12 are double rooms and 2 dormitories. There are sufficient toilet facilities attached to the hostel. The students are provided with TV room, indoor game facilities and floodlit badminton court for their recreation. A resident tutor is extending academic support to the students in the hostel.
Hostel Annexe
This facility is used to accommodate first year students during anti-ragging period. It has a capacity to accommodate 20 students.
Library and informatics centre
The library of CASM started functioning in 2014. It is established in the academic block. It maintains a collection of books related with Poultry science, Avian & Management studies. A good collection of well-known literary works, books helpful to face competitive examinations, books providing psychological inspiration, biographies etc are added assets of the library.
The college Library has modern facilities like Koha, OPAC and D-space. Amazon Kindle e-book devices are also available to the users to experience e-ink technology devices. RFID system is also installed in the library to automate the in/out movement of books and visitors.
Smart Classroom
A smart classroom has been established under ICAR NAHEP-IG project with 60 seater capacity.
Demonstration Hall
Demonstration hall, with projector and smart board facilities, to improve the delivery of classes and to facilitate the discussions and to provide a creative working space for the students.
Student Organisations
Student's Union
Students' Union of CASM, Thiruvazhamkunnu is dedicated to social, organizational and co-curricular activities of students. Union encourages the spirit of comradeship, secularism and patriotism, and inculcate democratic values in students. There are various associations like Athletic Association, Social Service League, Arts Club, Planning Forum, Literary and Debating Club, Film and Photography etc. to achieve the objectives of the Union. Different clubs work together to organize debates, seminars, work squads, tour parties and other important activities.
Alumni Association
The Alumni Association of College of Avian Sciences and Management (NEST- Nurturing Embracing Securing of Togetherness), established in 2022 is an autonomous, non-profit charitable trust established with the objective of promoting welfare, support and lifelong connection between the College, students and its alumni. Dedicated volunteers work with the Alumni Association to develop an active alumni network by providing social, educational and professional opportunities to the students of the college as well as alums.
Parent Teacher Association:
Parent Teacher Associations started at CASM with a mission to make the college a better place for students to learn. Parents of students work together with faculty members to volunteer in classes and generally support the college's efforts. The PTA undertakes various activities in co-operation with the faculty members for the welfare of the students. It also works for the development of students who are financially backward.
Major awards and achievement of students and faculty (during last 10 years, table form)
SL. No

Year

Awards/ Achievements

Awards by Faculty

1

2014

Dr. Harikrishnan S- INSPIRE fellowship of Department of Science and Technology, New Delhi

2

2014

Dr. Harikrishnan S- Best oral presentation award-National Symposium (IPSACON -2014)

3

2015

Dr. Harikrishnan S- Dean's Award, CVAS, Mannuthy

4
2013
Dr.Vineetha P.G- Best poster award- National Symposium (IPSACON -2013)
5
2014

Dr.Vineetha P.G- Young scientist award and Kothandaraman memorial award (IPSACON 2014)

6
2015

Dr.Vineetha P.G - Best MVSc thesis award in (IPSACON 2015)&IPSA Ayurvet Award-2015

Awards by Students

4

2018

Mr. Mujeeb Rahman of CASM, Thiruvazhamkunnu was selected in Idea Challenge for Innovative Projects conducted by Samrambak Mithra.

5

2022

Najma Abdul Jaleel- Chief Minister's Student Excellence Award 2022
Major Achievements of the institute:
Organised IPSACON 2015
The 32nd Annual Conference and National Symposium (IPSACON 2015) was organised at College of Avian Sciences and Management, Thiruvazhamkunnu, Palakkad district from 19th to 21st of November 2015. The programme was inaugurated by Shri. Justice (Retd.) P. Sathasivam, Hon'ble Governor of Kerala. The conference was focused on the theme "Clean and Green Poultry Production" to address the possibilities for environment friendly poultry production and also the different strategies for effective waste disposal. Around 300 delegates from different parts of the country attended the program.
DBT funded Project on duck improvement
A DBT funded project entitled "Genetic up-breeding of duck production to strengthen livelihood security in NER of India by converging conventional and molecular techniques" is being carried out at the college by Dr.StellaCyriac, Assistant Professor, CASM as Principal Investigator and Dr.Vineetha P.G., Assistant Professor, CASM as co-investigator.
IEDC Centre funded by KSUM
IEDC (Innovation Entrepreneurship Development Centre) at CASM Thiruvazhamkunnu has been started and the funding is done by KSUM (Kerala start-up Mission) from 2018-19 onwards. At present, Dr.Harikrishnan S, Special officer of the college is P.I and Dr.Vineetha P.G is the nodal officer. It aims at conducting various events for acquiring and developing the skills of the students.
ICAR – NAHEP Innovation Grant
The college has been granted Rs.1 Crore as Innovation Grant of the National Higher Education Project (NAHEP), jointly funded by the World Bank and Government of India. The NAHEP has been formulated by ICAR with a total cost of US$ 165 million, aiming to develop resources and mechanism for supporting infrastructure, faculty and student advancement. It also provides means for better governance and management of agricultural universities, in turn, to develop a holistic model to raise the national standard of agricultural education on par with the global agriculture education standards for generating more jobs/entrepreneurship. The Innovation Grant, spreading for three years from 2019-20 to 2021-22, is being utilized to improve the academic infrastructure and institutional capacity building of CASM leading to accreditation by ICAR. At present the project is being headed by Dr.Harikrishnan S, P.I and assisted by nodal officers Dr. Stella Cyriac, Dr.Prasson S, Dr Vineetha P.G, Dr.Vimal Antony and Dr.Shamna T.P.
Photos and Name of Dean/Special Officer, Associate Dean and AO with phone numbers and mail IDs
Special Officer,
College of Avian Sciences and Management,
Kerala Veterinary and Animal Sciences University,
Thiruvazhamkunnu, Mannarkkad,
Palakkad – 678 601
Phone (O): 04924 296362
Mobile (O): 8281028206
E-Mail id:
Official: casmt@kvasu.ac.in, pfso@kvasu.ac.in
Personal: harikrishnans@kvasu.ac.in
Administrative Officer
College of Avian Sciences and Management
Kerala Veterinary and Animal Sciences University,
Thiruvazhamkunnu, Mannarkkad,
Palakkad – 678 601
Phone (O): 04924 296362
E-Mail ID: petervadasery@gmail.com
RTI: Name, address and contact details of the person responsible
Administrative Officer, Public Information Officer
College of Avian Sciences and Management
Kerala Veterinary and Animal Sciences University,
Thiruvazhamkunnu, Mannarkkad,
Palakkad – 678 601
Phone (O): 04924 296362
E-Mail ID: petervadasery@gmail.com
Contact us:
College of Avian Sciences and Management,
Kerala Veterinary and Animal Sciences University,
Thiruvazhamkunnu, Mannarkkad,
Palakkad – 678 601
Phone (O): 04924 296362
Mobile (O): 8281028206
E-Mail id:
Official: casmt@kvasu.ac.in, pfso@kvasu.ac.in
Any information to be mentioned in the web page than those mentioned above
Campus / Building Photos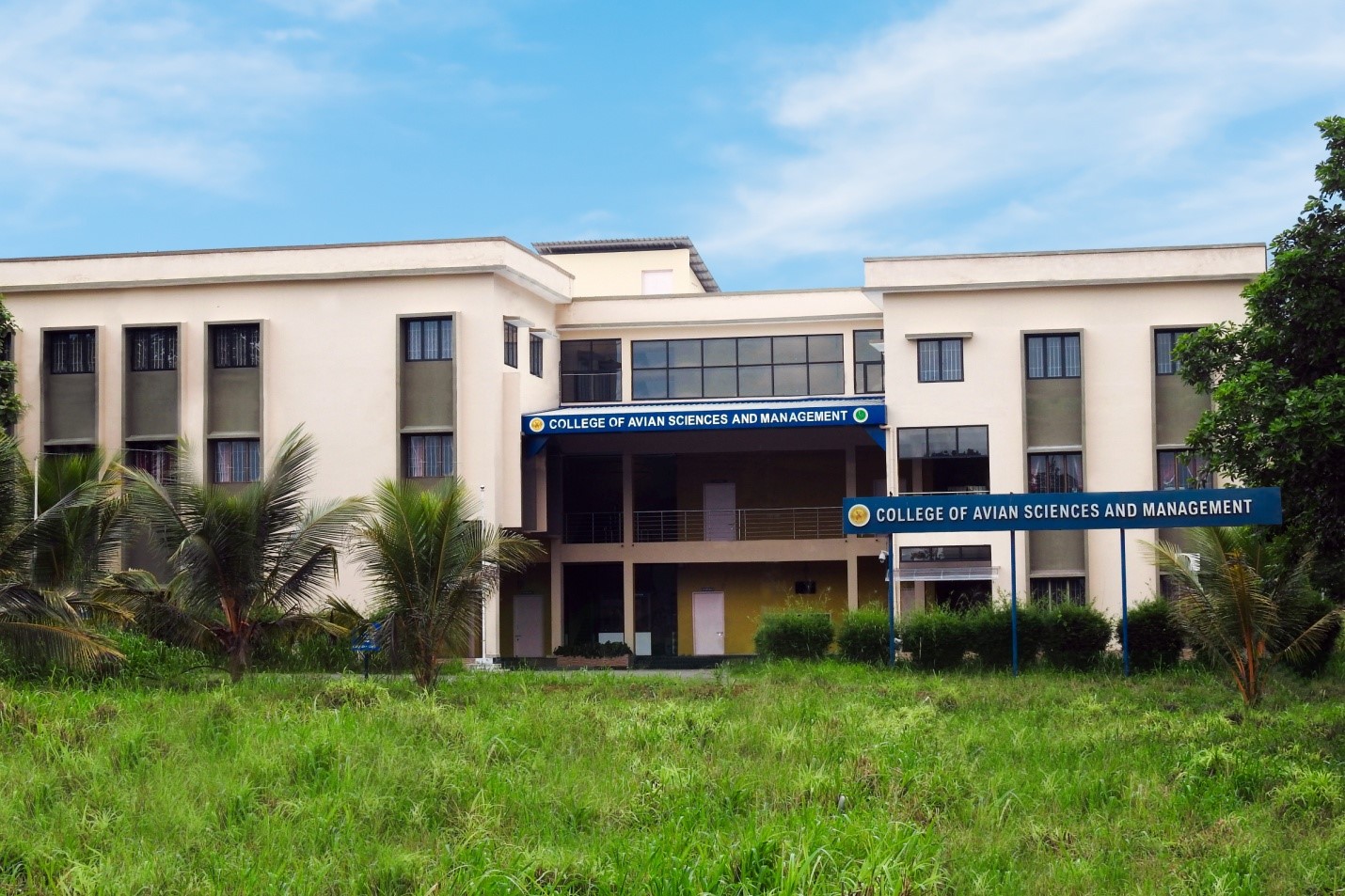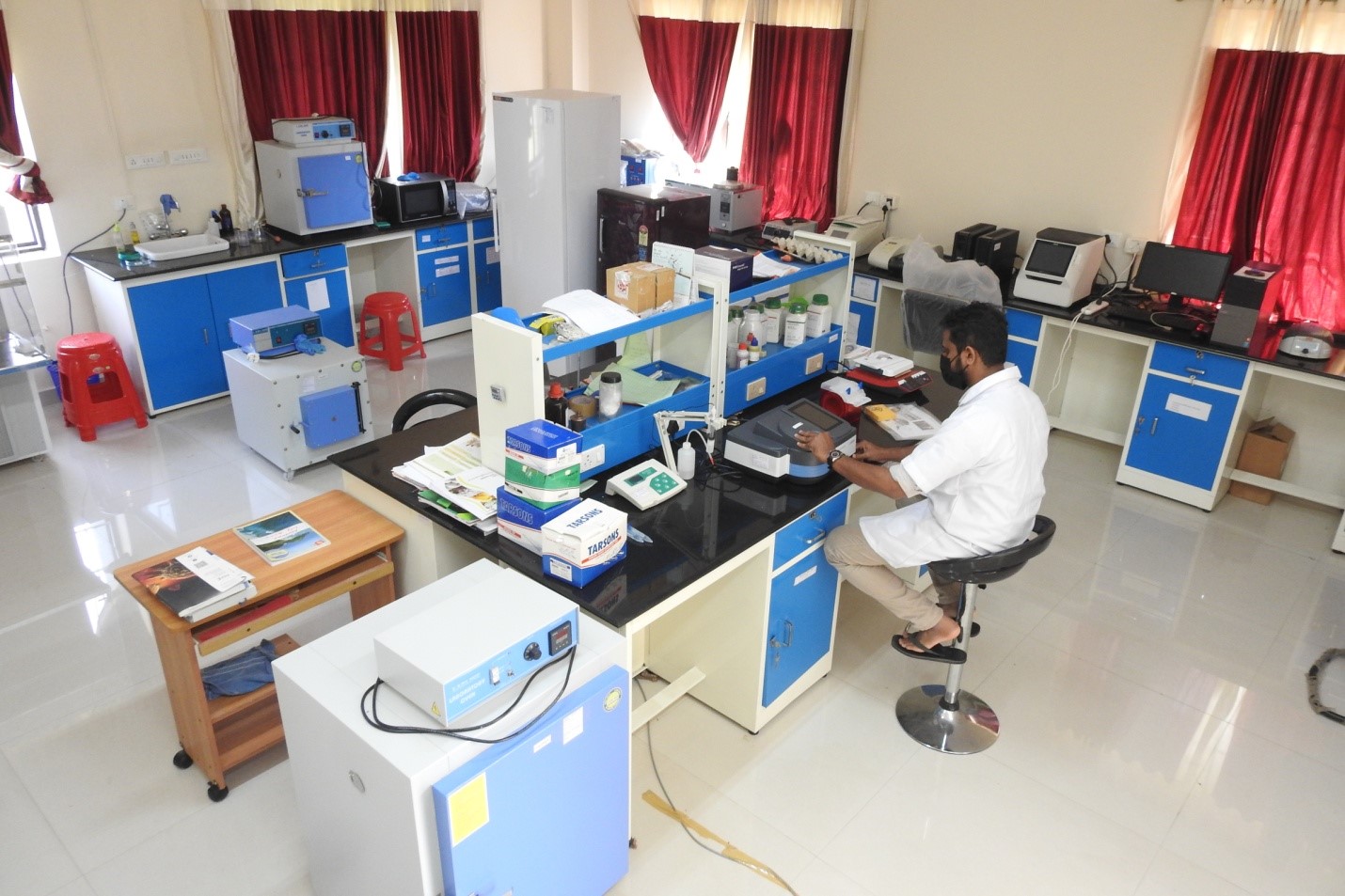 Men's Hostel
Ladies Hostel
Canteen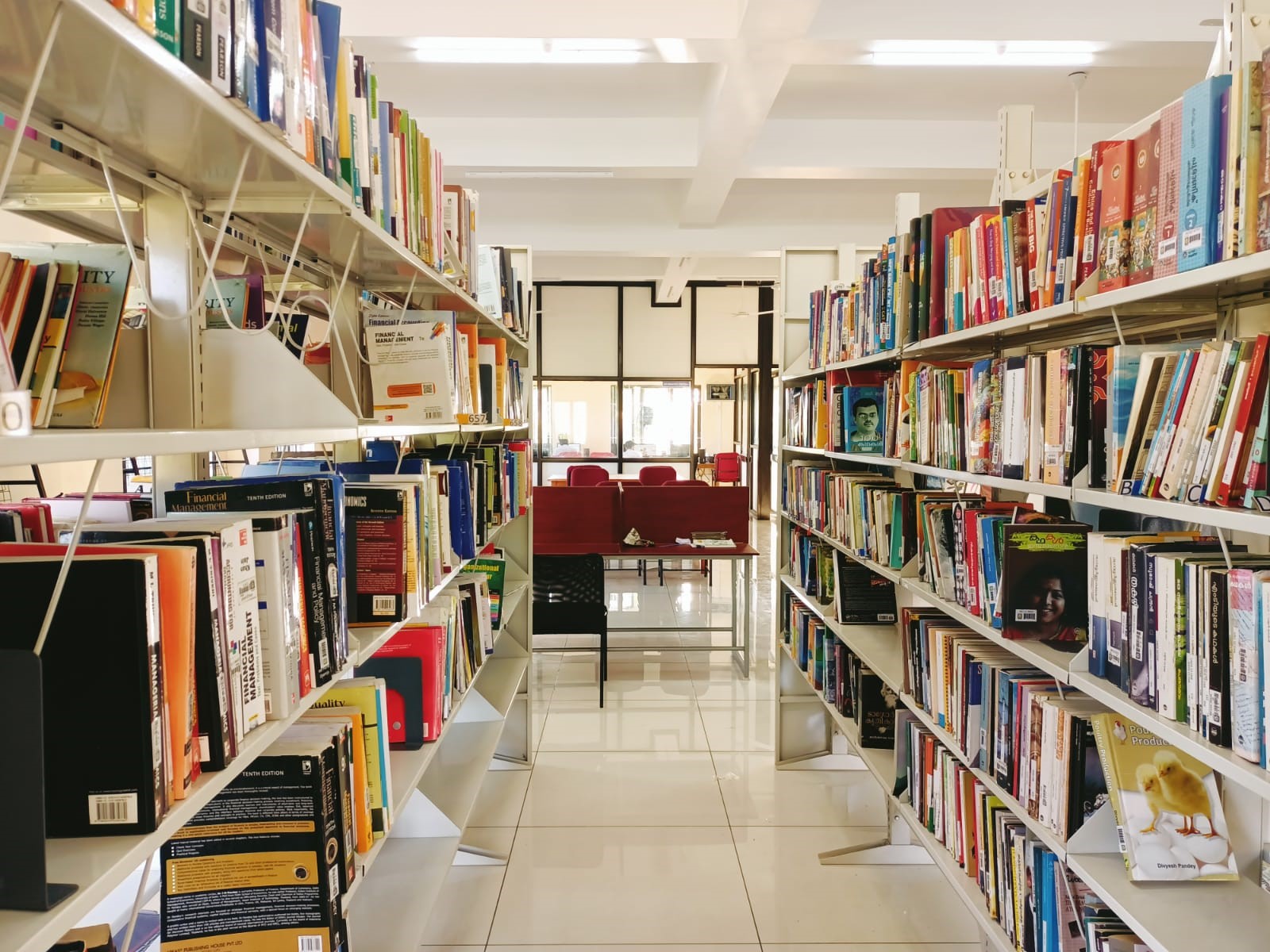 Library
Hostel Annexe