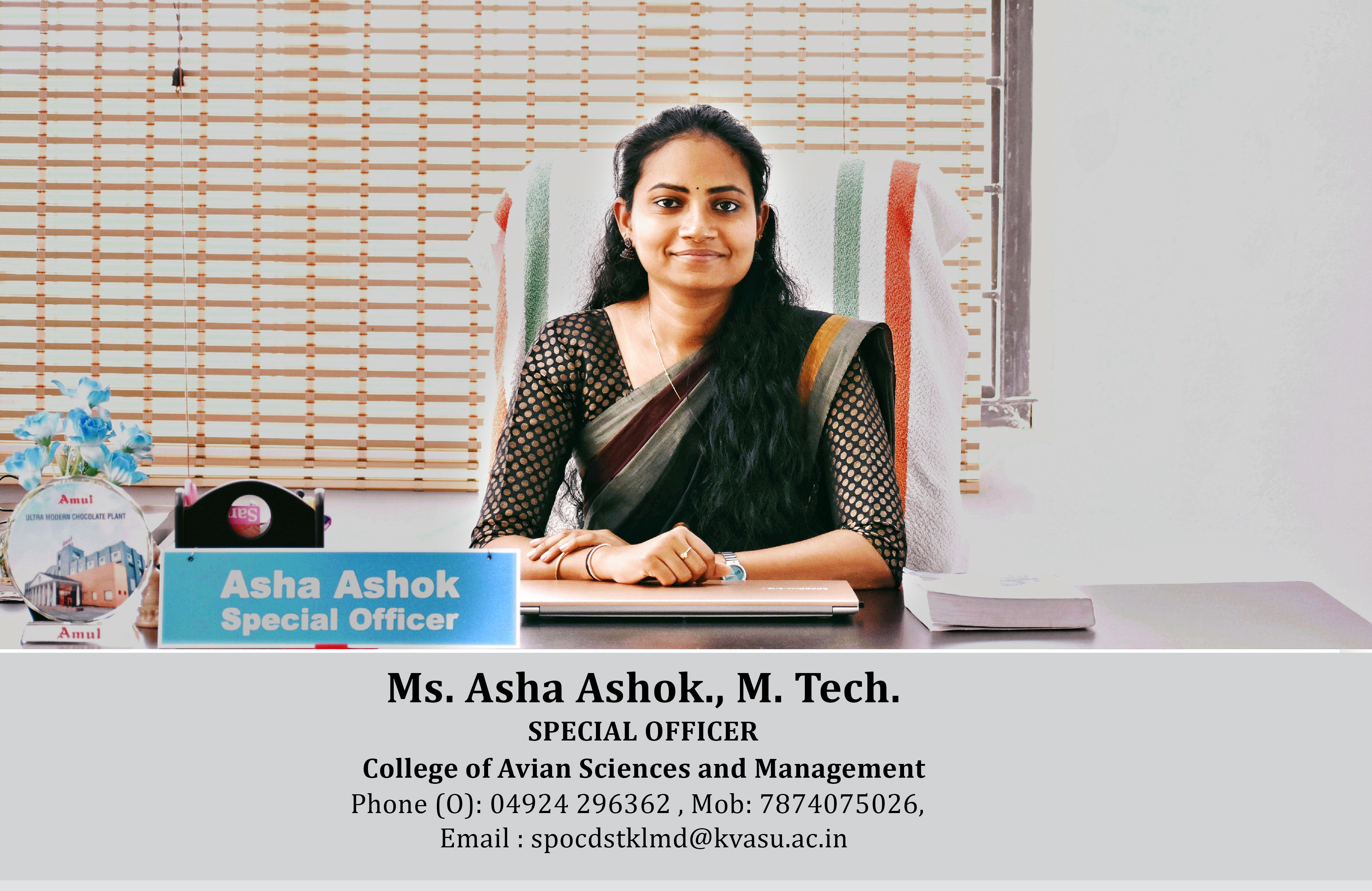 India has become the world's No. 1 milk producing country since the year 1998 and the growth is expected @ 4 to 5 % per annum. Milk and milk products, being the second-largest agricultural by-products segment in India, plays a vital role in the agricultural economy. Approximately 700 milk and milk products processing industry in the country is running and requires large human resource pool to run these processing plants. Based on the philosophy 'Let Food be your medicine and Medicine be your Food' and with the introduction of modern technology in the production and processing of dairy products, the concept of milk is shifting towards the development of value added dairy and food products. Nearly 80% of milk produced in the country is handled by unorganized sector and remaining 20% from cooperative and private dairies. Dairy sector is further expected to grow faster and generate more employment in the near future. Adoption of the latest & advanced technology in milk processing indicates a huge scope for Dairy and Food industry to grow in view of the globalization and increasing purchasing power of consumers and ultimately generates more employment opportunities. This will further augment the demand of skilled Dairy Professionals. The dairy processing industry is in dire need of highly skilled and trained manpower across different levels to handle various operations. This scenario will definitely boost up the requirement of Dairy professionals in India. The Dairy Technology education programmes were initiated, aimed at providing professionally qualified man power to manage dairy plants efficiently besides facilitating training and man power development.

College of Dairy Science and Technology

Keeping in view of the huge gap between supply and demand of qualified dairy professionals, Government of Kerala and the Kerala Veterinary and Animal Sciences University (KVASU) headquartered at Pookode in Wayanad district decided to start a new College of Dairy Science and Technology, Kolahalamedu (Vedikuzhy Farm) in Peerumade Taluk of Idukki district with the following objectives:
To establish world class educational centre in the area of Dairy Science and Technology so as to cater the present demand.
To build the graduates acquainted with various facets of professionally managed industries which include production management, raw material purchases, personnel management, sales and marketing by virtue of industrial in-plant training.
To undertake consultancy services in the area of Dairy Science, Food Safety and Quality Control.
To establish a Centre of excellence in terms of Food Analytical Capabilities for the Dairy Food Process Industries.
To undertake training programmes for small and medium dairy processing enterprises in the organized and unorganized sector.

College of Dairy Science and Technology, Kolahalamedu will offer 4-year B. Tech course in the discipline of Dairy Technology with an intake capacity of 20 students from the academic year 2017-18 at its temporary campus Training Centre, Animal Husbandry Department, Vagamon. The course curriculum offered for B. Tech (Dairy Technology) in the college will be same as per the guidelines prescribed by the Indian Council for Agricultural Research (I.C.A.R), New Delhi.
Education System

The students admitted to this course are selected through the Kerala Engineering, Architecture and Medical (KEAM) conducted by the Commissioner for Entrance Examination (CEE), Govt. of Kerala. The students who have passed the qualifying Higher Secondary Examination, Kerala or examinations recognized as equivalent thereto, with 50% marks in Mathematics separately, and 50% marks in Mathematics, Physics and Chemistry put together are eligible for admission.
The B. Tech (Dairy Technology) course is offered in eight semesters with total credits apportioned to Dairy Technology, Dairy Engineering, Dairy Microbiology, Dairy Chemistry, Dairy Business Management and Dairy Husbandry disciplines with due weightage for each. The curriculum is designed in such a way that all students should get exposed to the entire gamut of operations taking place in professionally managed dairy processing units, to help them to acquire the required skills set and confidence to work as highly motivated professionals. 'Hands-on-training cum Experiential Learning Programme' during the seventh semester of B. Tech (Dairy Technology) course is intended to enrich the students with entrepreneurial qualities to start industrial units on their own. The last semester of the B. Tech (Dairy Technology) course is set apart for the Internship. The Internship is organized in dairy farms for a period of 35 days and in commercial dairy plants for a period of 70 days. This course provides every student, the required practical exposure in scientific management of organized dairy farms and also in the operation, maintenance and management of large scale commercial dairy processing units like Amul, Schreiber Dynamix, Mother Dairy, ITC foods and Milma etc.
Study tours are an integral part of the B. Tech (Dairy Technology) course academic curriculum. A South India tour and an all India tour are organized to facilitate the students to visit the most important Dairy and Food plants and other institutions across the county. Apart from these, study tours or Student READY shall also be organized as part of the various subjects during the course of study.
Diverse and vibrant student activities are an integral part of education. These provide stimulating avenues to help the students shape meaningful goals outside their studies. Co-curricular activities like arts and sports, student's union activities, National Service Scheme, exhibitions, conferences, seminars, debates, etc. are organized to improve innate skills of students.

Career Opportunities

With the rising demand for processed foods and increased export of food and food products, Dairy and Food Technology as a career option is becoming more and more popular. The students are exposed to various career opportunities in both public and private sectors in the post of Supervisors, Assistant Manager, Production Managers, Food Packaging Manager, R & D Personnel, Food Scientists, Food Development Manager, Quality Control Officer, Sensory Scientist, Food Safety Auditors, and Food stylists, Marketing / Sales Personnel in Food Processing Industry etc.
Dairy Technology courses attract a large number of students because of its novelty as an educational course and also because of the growing demand for Dairy Technologists in today's world of packaged and fast dairy foods. Dairy Technologists are mainly required in Dairy and Food industries as well as packaging industries.
A Dairy Technologist can get the job of a Dairy Extension Officer, Food Safety Officer, Quality Assurance Manager, Production Manager, Laboratory Supervisor, Food Packaging Manager or as a technician in Dairy Food processing and packaging industry or even as a Research Associate in premier institutes, universities and research and development units. A Post - graduate in Dairy Technology can work as a lecturer or an advisor in Government Colleges, Inspection Boards or Quality Control Cells. Companies like Amul, Mother Dairy, Milma, ITC Foods, Hindustan Lever, Heinz, Kellogg's, Nestle and many others cooperative dairies recruit Dairy Technologists periodically for bringing about an improvement in their products. Both the public and the private sectors provide lucrative job opportunities to Dairy Technologists.
Kolahalamedu Campus

With meandering rivulets and rolling hills, Vagamon is one of the precious bounties of nature created to spell a craft of time. Lush green areas and ravines around could only promise to ease your mind with all the comfort of the entire world.
The term 'Kolahalamedu' means 'meadow of sound'- due to the constant sound made by the wind. Kolahalamedu is just 5 km from Vagamon in Idukki District. Pine plantation is the main attraction of Kolahalamedu.
The nearest airport is the Cochin International Airport. From there, we can take a bus, car or cab to Vagamon. Kottayam happens to be the nearest railway station to Vagamon, at 64 km away. Madurai is another railway station which located 149 km away from Vagamon. Buses/ taxies/ cabs are available for covering the rest of the journey. NH 49, NH 47 A, NH 220 is a main lifeline that connects Vagamon with other destinations of Kerala by road.
Address for communication
ASHA ASHOK
Assistant Professor (Dairy Engineering)
College of Dairy Science & Technology,
Kerala Veterinary and Animal Sciences University
Kolahalamedu, Idukki , Kerala - 685 501
Contact: 7874075026 (Mobile)
E-mail: asha.ashok@kvasu.ac.in; ashaashok532@gmail.com